A Long-Term Solution for Irrigation Canals
The stiffness, weight, and abrasion resistance of Geo-Form's EPDM Rubber Alloy formulation provides an excellent choice for lining irrigation canals. Proven successful to line over aging cracked concrete and previously unlined canals including gravel, fractured rock and sandy soil.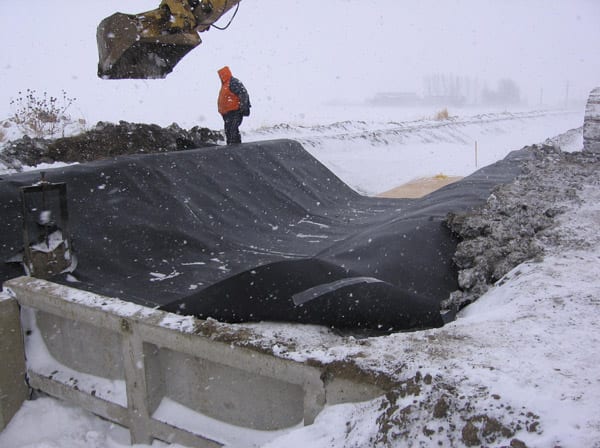 Geo-Form EPDM Rubber Alloy has been successfully laid and welded in temperatures as low as 10 degrees Fahrenheit.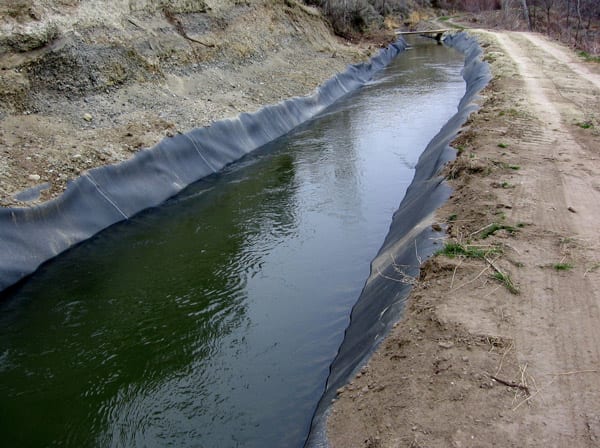 With a thickness of .100", Geo-Form EPDM Rubber Alloy Lining stands up to installations in rough terrain and natural elements.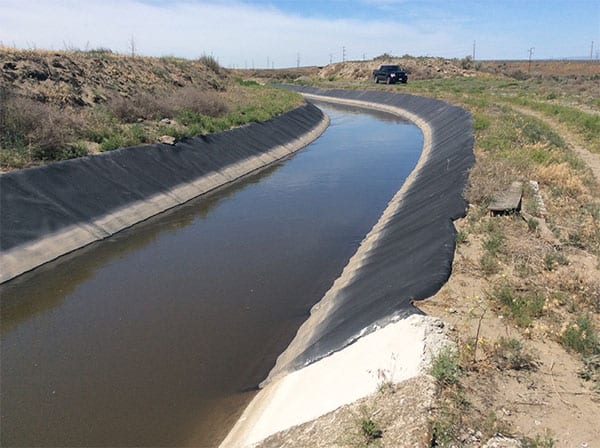 Ease of Installation & Repairs
The Geo-Form EPDM Rubber Alloy formulation makes it possible to thermal weld at 10 feet per minute making installation quick and easy. Repairs can easily be made with a hand welder throughout the life of the lining.
All Canal Linings are Custom Made and Built to Last.
Geo-Form's EPDM Rubber Alloy geomembrane is an ideal solution for lining canals due to its durability, ductility, and long life expectancy. Once installed, the liner will not move or lose its shape. All Our Liners are Made 100% in the U.S.A.

Our Midwest Manufacturing Facility is ISO Certified

We Serve Clients All Over the World