A Long-Term Solution for Irrigation Flumes
The stiffness, weight and abrasion resistance of Geo-Form's EPDM Rubber Alloy formulation provides an excellent choice for lining irrigation flumes that have begun to leak due to aging.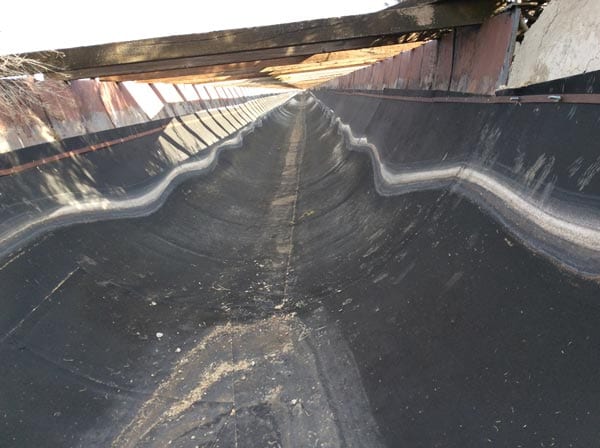 As water transitions from the canal into a flume, the velocity usually accelerates due to the reduced flow area. This turbulence can cause a light, thin lining material to wrinkle, uplift and tear.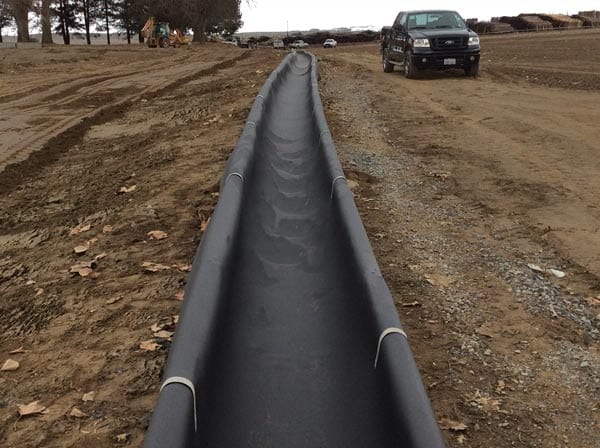 A Thicker, Heavier Solution
The thickness of Geo-Form EPDM Rubber Alloy Lining is .100" and its specific gravity is 1.19. The benefit of a heavy liner is to minimize the risk of uplifting or floating and need for ballast.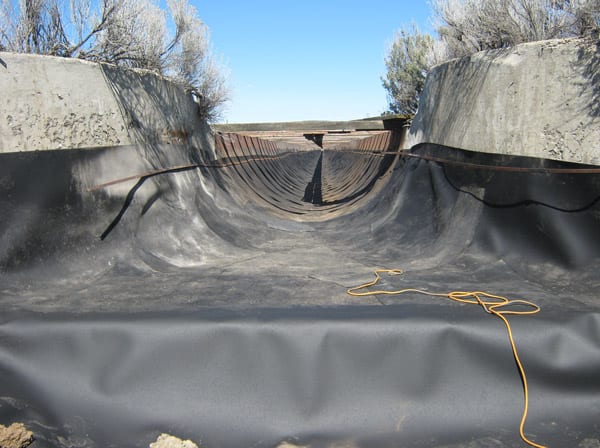 Geo-Form lining can be cut and formed to make a smooth transition from the canal to the flume and from the flume back to the canal without wrinkles or folds.
All Flume Linings are Custom Made and Built to Last.
Geo-Form's EPDM Rubber Alloy geomembrane is an ideal solution for lining irrigation flumes due to its durability, ductility, and ease of installation. Once installed, the liner will not move or lose its shape. All Our Liners are Made 100% in the U.S.A.

Our Midwest Manufacturing Facility is ISO Certified

We Serve Clients All Over the World