A Long-Term Solution for Ponds & Reservoirs
The weight and thickness of Geo-Form EPDM Rubber Alloy make it an ideal choice for many ponds and reservoir lining applications.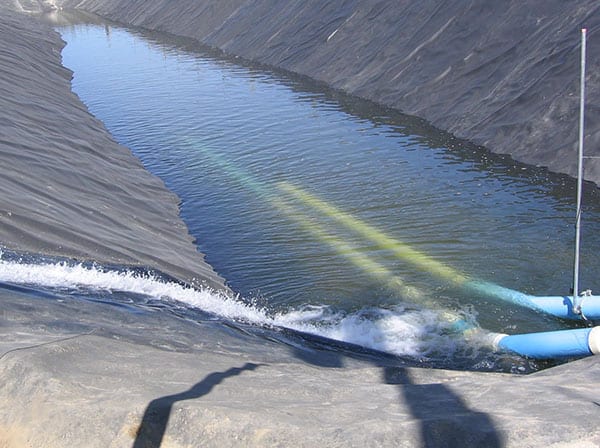 Geo-Form geomembrane is not a semi-crystalline microstructure and is not susceptible to stress cracking; therefore it can be securely welded at temperatures as low as 10 degrees Fahrenheit.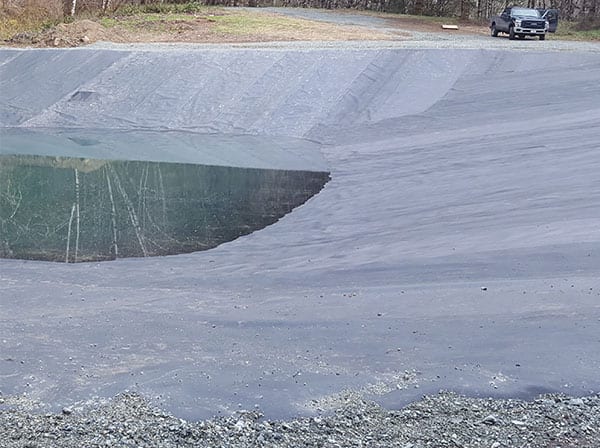 When the subgrade shifts and settles or stones protrude into the lining over time, the ductility feature allows the lining to stretch and mold to the changing contour without rupturing.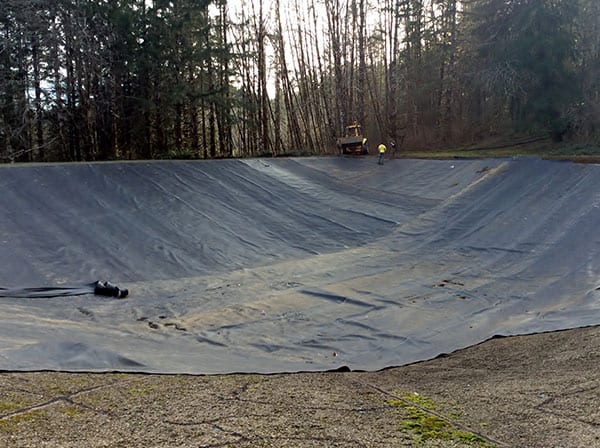 The weight of Geo-Form lining is over one half pound per square foot and resists uplifting in winds up to moderate gale-force during installation.
All Reservoir & Pond Linings are Custom Made and Built to Last.
Geo-Form's EPDM Rubber Alloy geomembrane is an ideal solution for ponds and reservoirs due to its durability, ductility, and ease of installation. Once installed, the liner will not move or lose its shape. All Our Liners are Made 100% in the U.S.A.

Our Midwest Manufacturing Facility is ISO Certified

We Serve Clients All Over the World