Geo-Form Geomembrane Benefits
A Thicker, Stronger, Long-Lasting Solution
The ease of preparation, installation, and maintenance make Geo-Form's Geomembrane the ideal solution for a long-lasting lining on irrigation canals, flumes, ponds, and reservoirs.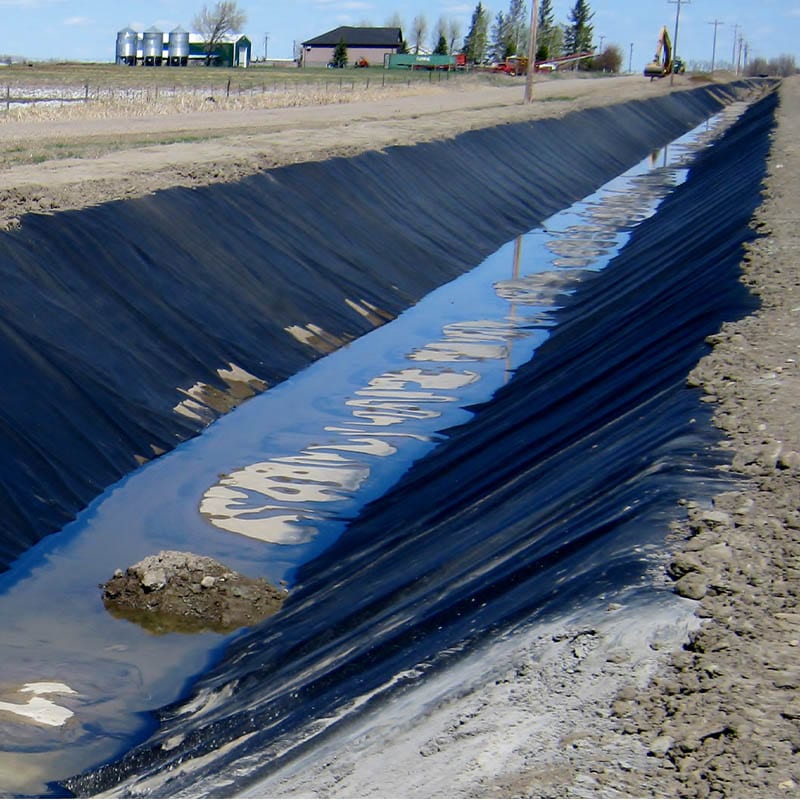 The physical property of "ductility" allows Geo-Form lining to stretch and conform to rough and irregular subgrades, to adjust to differential settlement without rupturing, and provides resistance to damage from foot traffic and small rubber-tired vehicles during installation.
The specific gravity of Geo-Form is 1.19, the thickness is .100" and the weight is over one-half pound per square foot. Consequently, in most installations ballast is not required. This heavy lining provides excellent durability during installation and resists failure from abrasion during service. It also increases resistance to aging caused by weather and U/V which means overall a longer life expectancy.
The EPDM Rubber Alloy has very low shrink-force; therefore, after it is secured in the anchor trenches there is minimal shrinkage and expansion. The benefit is that it can be installed in any temperature safe for workers without concern for any specified tension or welding conditions.
Geo-Form lining can be installed by the client's employees or local laborers at any safe working temperature which reduces installation costs and assures that local workers are able to perform repairs that may be required during the life of the lining. Field splicing of most geomembranes is considered a critical function and may require trained operators but welder operators can be trained to make secure Geo-Form lining seams in only minutes.
Geomembranes like HDPE are a semi-crystalline microstructure. This property is required for strength and chemical resistance in applications like landfills but requires critical installation and welding instructions to avoid future stress cracking. There is no concern about stress cracking of the Geo-Form Geomembrane EPDM Rubber Alloy formulation intended primarily for water containment.
Geo-Form lining can be heat-welded using commercially available automatic hot air or hot wedge welders at a rate of ten feet per minute. Welds are at full strength as soon as they have cooled and are stronger than the lining.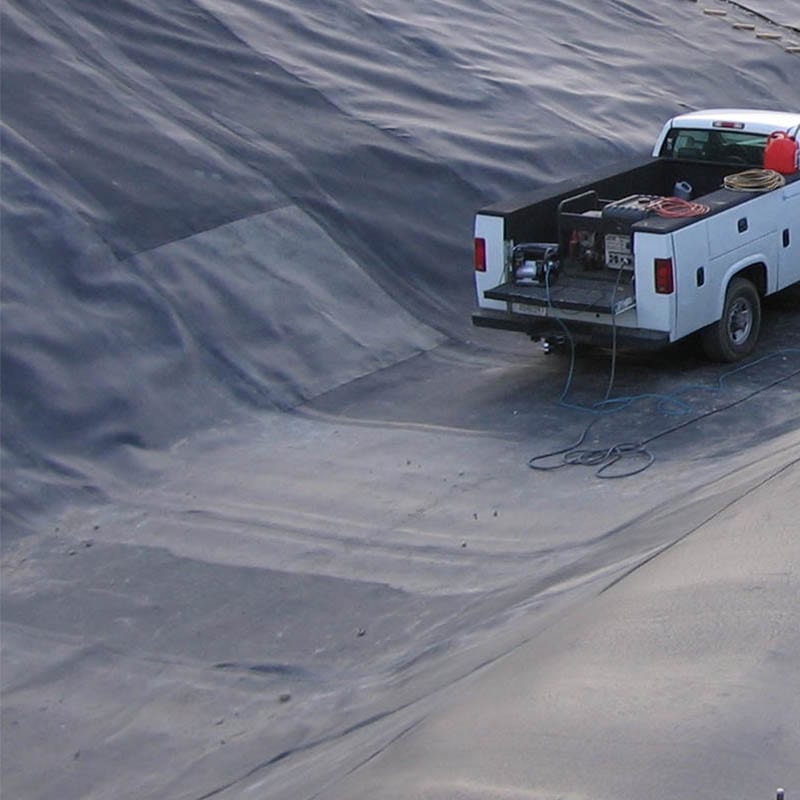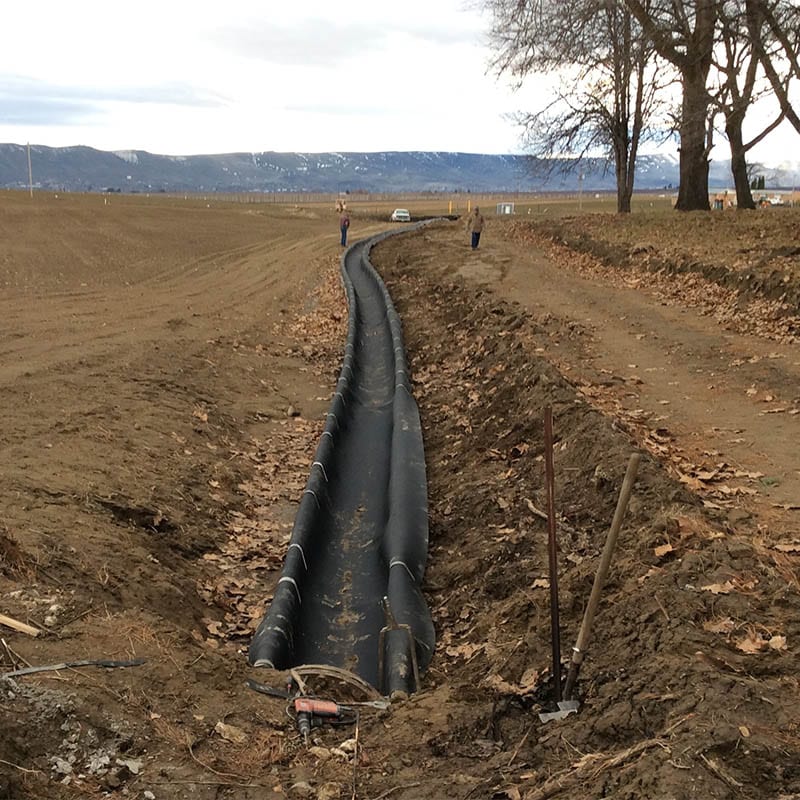 Sustainable & Cost Saving
Geo-Form Geomembrane has low site preparation costs, low installation costs and low maintenance costs with a life expectancy of 30 years. At about this time, the maintenance of concrete lining generally begins to increase substantially, especially where there is groundwater and seasonal freezing.
The Geo-Form Geomembrane is made in the USA and backed with an industry-leading 20-year warranty.
All Geo-Form Geomembrane Products are Custom Made and Built to Last.
Because Geo-Form is made of weather and U/V resistant polymers, it's an ideal solution for any lining project where long life expectancy is required. All Our Liners are Made 100% in the U.S.A.

Our Midwest Manufacturing Facility is ISO Certified

We Serve Clients All Over the World